LIMES: LAND/SEA INTEGRATED MONITORING FOR EUROPEAN SECURITY

COMMISSION OF THE EUROPEAN COMMUNITIES, FP6 - PRIORITY 4, AERONAUTICS & SPACE / GMES SECURITY

2006-2010 , GA : Νο 031046

121.000 EUR (NOA Budget)/7.550.000 EUR (Overall Budget)

A research project that supported the development of the operational Copernicus Security (MARINE SECURITY pillar). It has been the largest European Integrated Research Project funded in FP6 Framework Program of EC, in the field of maritime security. It has been a collaboration of 52 entities including universities, research centers, shipping authorities, coast guard authorities, the FRONTEX International Force, the Eastern European Border Control Center (ESBC) and others. The project developed and exploited a real-time EO based information system for the maritime surveillance and the protection of maritime borders, coupling the satellite remote sensing with ground-based sensors for maritime traffic monitoring such as AIS, VTS, VTMIS.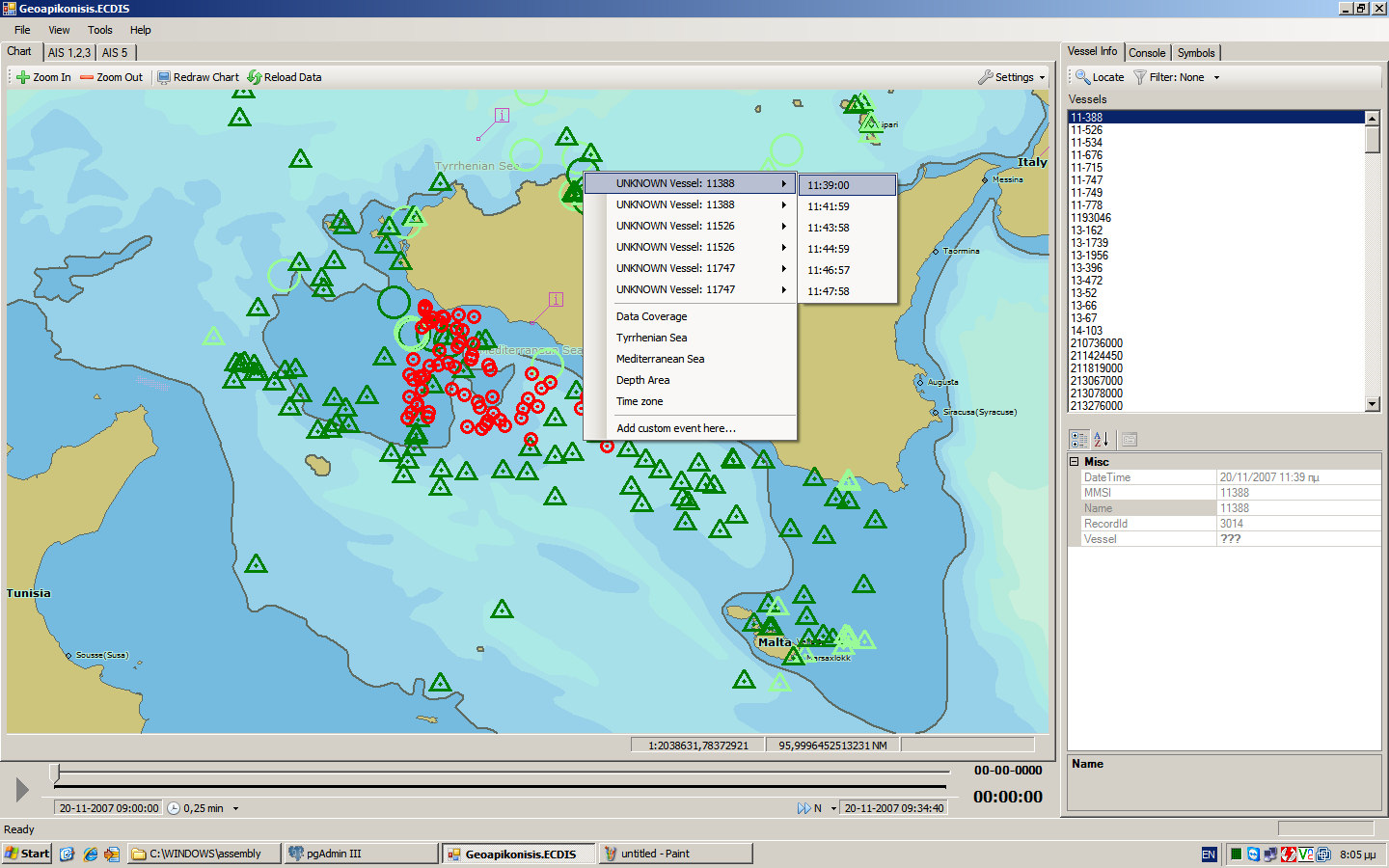 The NOA research team participated in the development of the geo-information system, utilizing nautical charts - ECDIS technologies. It actively participated in reporting the user needs (Greek Coast Guard and ESBC) in matters relating to sea surveillance, pre-defining the system's architecture and developing essential parts of the information system, by dynamically combining satellite imagery with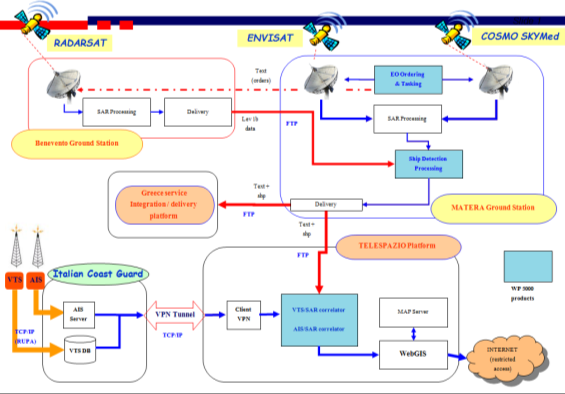 terrestrial means so as to give a clear picture of the ship traffic across the maritime borders, near the coast, but also in the open sea. Special research has been developed to model the ship's movements (AIS) forward or backward in time, and match them with the corresponding vessel targets/locations detected on satellite images, thereby verifying the course and identity of the ships, as well as to provide timely alarms in cases of suspect vessels. The NOA research team undertook also actions for demonstrating the integrated IT system.