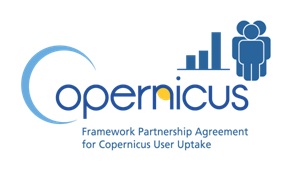 Budget: 79.722,63 €
The project started in July 2018 and is led by the German Aerospace Center (DLR). FPCUP is one specific part in the Commissions' User Uptake Strategy setting up a Framework Partnership Agreement (FPA) for User Uptake with Member States.
The project objectives are implemented in annual work programmes by the FPCUP consortium. FPCUP is a bottom-up project which means that the consortium proposes action proposals to the EU which co-funds the actions. The consortium consists of 48 partners from 23 European countries.
The actions comprise national and international user uptake activities as well as business solutions and innovative products and applications. In the framework of FPCUP the following four actions types are supported:
National and multi-national information-/training-events (e.g. workshops, information days)
Building an active dialogue
Developing and piloting downstream applications and services
Promoting national and multi-national innovative actions
With 70 running actions the project aims at enhancing the user uptake of Copernicus data and products. You will also find materials and materials to download and information how you can get involved.
More info at https://www.copernicus-user-uptake.eu/