ΣΙΘΩΝ: ΕΦΑΡΜΟΓΗ ΚΑΙ ΑΞΙΟΛΟΓΗΣΗ ΕΠΙΓΕΙΩΝ ΚΑΙ ΕΝΑΕΡΙΩΝ ΜΕΘΟΔΩΝ ΤΗΛΕΜΑΤΙΚΗΣ ΣΤΟΝ ΕΓΚΑΙΡΟ ΕΝΤΟΠΙΣΜΟ-ΑΝΑΓΓΕΛΙΑ-ΠΑΡΑΚΟΛΟΥΘΗΣΗ ΤΩΝ ΔΑΣΙΚΩΝ ΠΥΡΚΑΪΩΝ

ΓΕΝΙΚΗ ΓΡΑΜΜΑΤΕΙΑ ΕΡΕΥΝΑΣ ΚΑΙ ΤΕΧΝΟΛΟΓΙΑΣ, ΕΠΑΝ, ΜΕΤΡΟ 4.5 - ΔΡΑΣΗ 4.5.1 - ΦΥΣΙΚΟ ΠΕΡΙΒΑΛΛΟΝ ΚΑΙ ΒΙΩΣΙΜΗ ΑΝΑΠΤΥΞΗ

2003-2007

100.000 EUR (NOA Budget)

The project SITHON (ΣΙΘΩΝ) is a precursor action specifying fundamental components of the integrated FIREHUB system of the BEYOND Center of Excellence.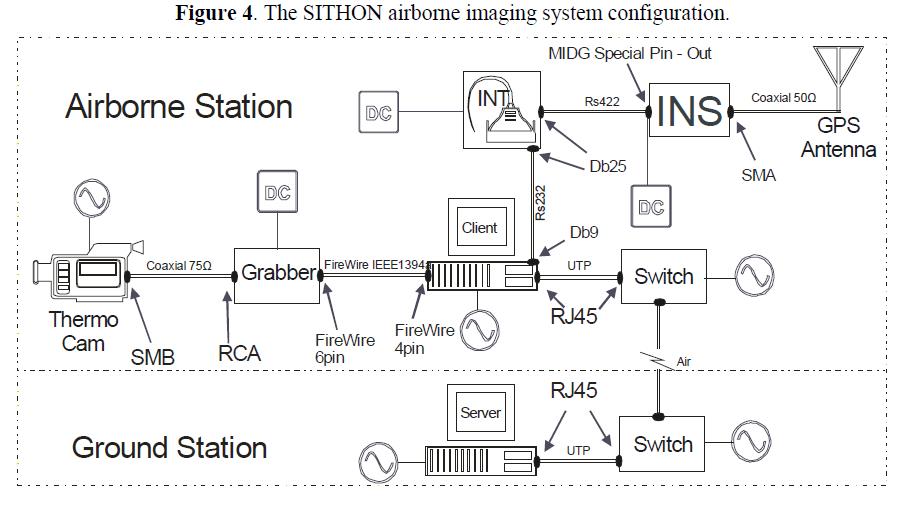 The project was funded by the Greek General Secretariat of Research and Technology - Ministry of Development. It explored the integration and assessment (in terms of accuracy and effectiveness) of modern airborne and in-situ thermal sensing techniques for delivering an early detection and warning system for fires occurrence and propagation. It developed an integrated geo-information system equipped with telematic techniques for receiving dynamic data (generated from the in-situ and airborne thermal sensors), so as to update in real time the decision makers on the status of the disaster. The developed system was allowing the precise location of fire events, and the automatic (real time) delivery of information concerning the fuel types, and the roads for accessing the affected areas, the locations of water reservoirs, the threatened locations of critical infrastructures that need special attention, and several other parameters useful in decision making for firefighting. The research team of NOA designed and developed the airborne thermal sensing system SITHON for the detection and monitoring of active fires. It has been developed a prototype industrial system which has been successfully tested and validated in several occasions of fire events. The system allows the on-the-fly control of the thermal camera (aperture) in a fully automatic mode, the onboard processing of the thermal imagery, and the dynamic sending of fire locations to the control center on the ground. The airborne thermal system SITHON has been presented in publications in peer reviewed articles and scientific conferences.